Yoga & Brunch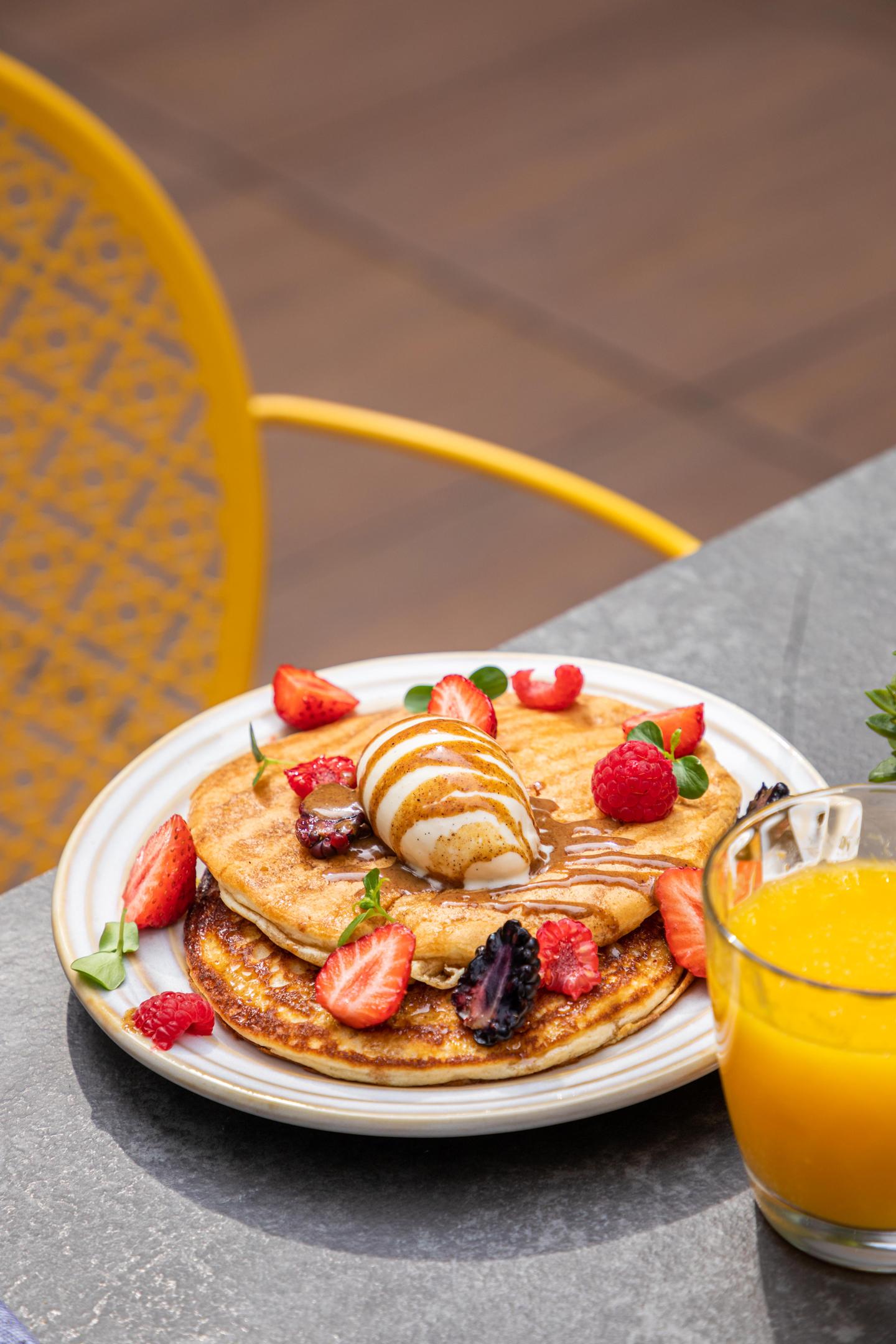 This Saturday, September 30, join us for our 2nd session of
Yoga & Brunch à la carte
on the indoor terrace of Restaurant Martin Paris 10.
We look forward to welcoming you at 10:30 a.m. for a Vinyasa Yoga class
followed by Martin's delicious brunch with all class participants.
Included in the package: 01h00 class with @comewithmimi
and brunch A savory dish, 1 sweet dish, 1 hot drink & 1 fruit juice.
The ideal mix for a relaxing, detox weekend!

Right in the heart of Paris and Place de la République, come and discover our hidden terrace.
The interior terrace of the Martin Paris restaurant is calm and green.
Ideal for a moment out of time, just a stone's throw from the Marais, Canal Saint-Martin and Grands Boulevards.
Martin's Brunch is renowned for the best pancakes in Paris, avocado toast, French toast brioche, cocktails...
Our chef Mélissa Ravel and her team are committed to delighting you.
Reservations: creative.manager@renaissanceparisrepublique.com or 06 23 32 64 36
Price €49/person, 10 places maximum
We look forward to welcoming you.
PS : coming soon Brunch & Ceramics on Saturday 14/10, more info to come.